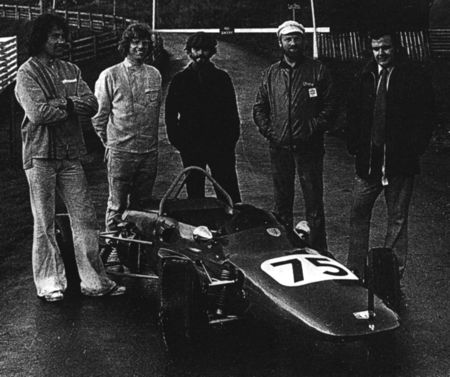 Going by the 'flares', this photgraph was taken in the early 1970's at Doune Hillclimb (Scotland).
The car is a JW4 single seater fitted with a Triumph, 650cc, twin cylinder motorcycle engine.
The casual 'hippy' in the centre of the photo is Peter Speakman (more noted for driving a Brabham BT21).
Everyone in this picture has owned this car at one time or another. Pictured from left to right are:-
Alec. Brown, David Fyffe, Peter Speakman, can't remember, Hamish McLean.