Some famous Hawke Formula Ford 1600 Drivers.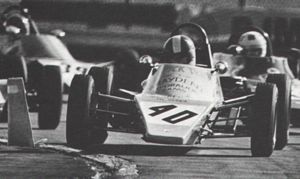 Derek Warwick(1976 Hawke DL15)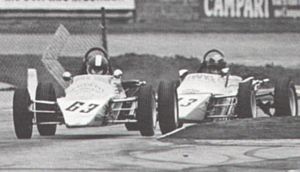 Derek Warwick leading Bernard Devaney (1976)
Derek Daly (1976)
History of the Hawke:
Hawke was significant producer of Formula Fords in the late 60s and early 70s. The Hawke's chassis design was done by, the Jim Clark 1968 Indy winning Lotus chassis designer, David Lazenby. The prototype DL-1 became the production DL-2 for 1969.
The Hawke was driven successfully by the then young Tom Walkinshaw to win the Scottish National Championship.
The DL-2A and B followed for 1970 and 71. The 1972 DL9 was a further refinement of the DL1 & DL2 and was the first Formula Ford to utilize side pod radiators.
This car was very competitive in the US and was a dominant factor in Great Britain and European Formula Ford competition in the early 1970's.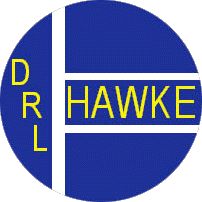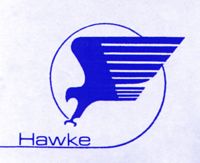 Hawke Logos
Hawke DL19 Set-up Sheet
Link to the Hawke Registry Site
Link to http://www.hawkeracingcars.co.uk
Previous Page
:
Next Page