The Macintosh M1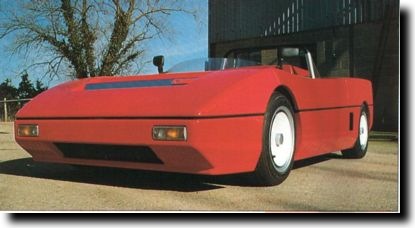 The Macintosh M1 was designed and built by Owen Macintosh in 1988. It used a complete Mini front subframe(with rubber suspension)/engine/gearbox installed in the rear. Front suspension used Mini front uprights but swapped from side to side to put the steering rack in front of the hubs. The bottom tie rods run rearwards from the hubs, Mini top & bottom wishbones were used with coil over dampers attached to the top wishbones.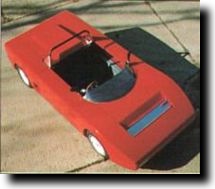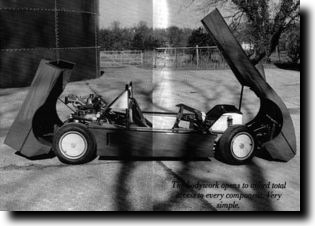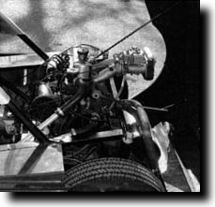 Tragically, Owen was killed shortly after the car was completed. These images were published in
Kitcars International - April 1990.

For a period, around 2001, an Austin Metro based version was marketed by Macintosh Design. However I can no longer find a link to this company (2007)