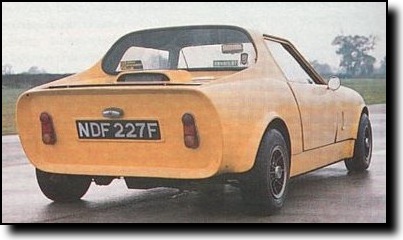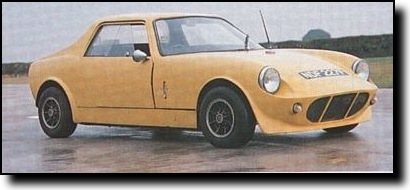 Colin Hales 1967 (Chassis No. 20) Cox GTM (Pictures from "Kitcars International December 1989).
Colin's GTM has non-standard widened wheelarch spats and a non-standard spoiler.
The wheelarch spats are required as the car is fitted with disc brakes which give a wider track than the original drum brakes.
It is equiped with period 10" diameter Dunlop D1 Alloy wheels.
Rear light clusters are inverted Mini Mk1 units.
More GTM Pages
Cox GTM 1967
1970
Cox GTM
1984 Cox GTM
GTM Picture gallery
GTM History