1970 Cox GTM Coupe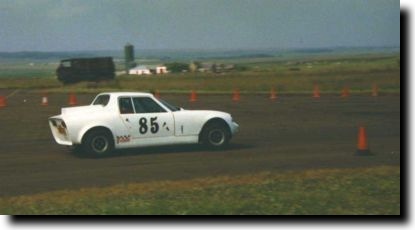 1970 Cox GTM competing at a sprint at Wick Airport (Scotland) in 1990.
Don't know why, but previous owner fitted a huge hump on the engine cover which just obstructed vision and added weight!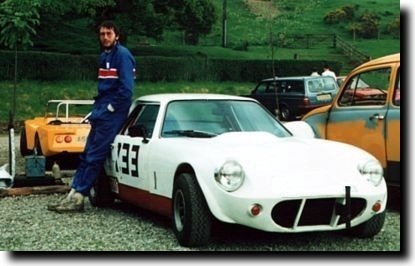 Angus Buchan (joint owner) at Doune Hillclimb (Scotland) in 1991.
New floors and sills were fitted over winter period. Also got rid of the 'hump' at the rear.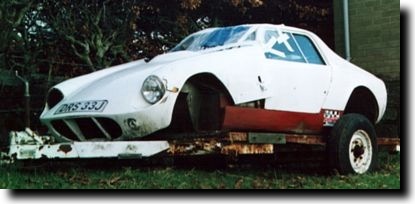 A little restoration required!
Result of a rollover at Kames Sprint circuit (Scotland) in 1991, the consequence of a tyre coming off a 6 x 10" Mamba alloy wheel which did not have safety wells for the tyre beads.
A new shell and glass was sourced and the GTM has been converted back to road car (2004).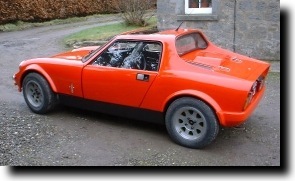 More GTM Pages
Cox GTM 1967
Another 1967 Cox GTM
1984 Cox GTM
GTM Picture gallery
GTM History